For the best Laminate Office Furniture Norfolk County MA, look to Transfer Enterprises. Transfer Enterprises holds the largest showroom in New England and has recently launched their laminate furniture collection that is ready to order and shipping Fall 2022. All of the laminate is manufactured in-house and they offer an arrangement of items. Options include desks, bookcases, tables, worksurfaces, & more! Transfer Enterprises also has a convenient way of shopping their products through their website, and invites the public to browse their showroom. Their spacious showroom holds a large collection of products and is based in Manchester, Connecticut- only a 2 hour drive from Boston, and 30 minute drive from Springfield. Their team welcomes everyone to visit, with no appointments needed! Transfer Enterprises specializes in providing high-end office furniture, at affordable prices and is excited to showcase their new laminate office furniture for Norfolk County MA businesses. In addition to laminate furniture, they also sell brands like: Steelcase, Herman Miller, Knoll, Haworth, SitOnIt, Geiger, & more. They provide a total solution for office furniture to companies of all types and sizes. Whether you're looking for gaming furniture, healthcare office furniture, school desks, cubicles, or workstations, you can find it all at TEDesk.com.
Norfolk County MA Businesses Fill Their Space with Laminate Office Furniture From Transfer Enterprises
To continue, our talented designers are dedicated to creating the workstation you desire. Our laminate products are manufactured right here in Manchester CT and available in two beautiful colors: Titan Grey and Viva Walnut.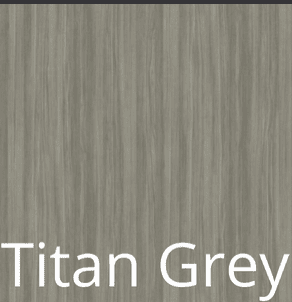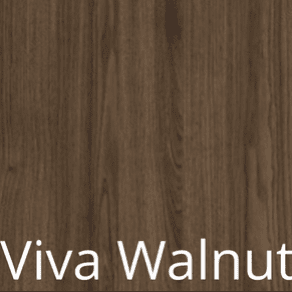 Why We Love Laminate
Equipping your office space with the right furniture is a balance of choosing options that are durable, stylish and affordable. Although wood furniture is loved for its timeless look, the cost could be well beyond your budget. If you love the appearance of wood, but would prefer a more sustainable and affordable product, then laminate furniture is the way to go and here's why:
Laminate products are flame retardant and have some antibacterial properties. This makes them a great choice for high traffic areas like waiting rooms.
They're easy to clean and if they're not placed in direct sunlight, they'll continue to look like new for many years to come.
Compared to solid wood options, laminate furniture is much resistance to stains and scratches. Transfer Enterprises manufacturing process creates an incredibly durable product that can withstand a demanding work environment.
When it comes to affordability, laminate furniture offers great value and durability. You'll get a quality piece of furniture manufactured in the USA and enjoy stylish pieces that will undoubtedly make a statement. Look at our beautifully manufactured laminate desk below featured in Titan Gray.
Sustainable Office Design for Norfolk County MA Businesses
Transfer Enterprises recently installed state of the art CNC machines in their Progress Drive Warehouse. All machines will be operated by Transfer Enterprises employees who went through a rigorous training program to perfect their techniques. They're excited to join the Manchester, CT manufacturing community and they look forward to supplying businesses with high-quality, Made in the USA, laminate office furniture!

From the company: "As a Veteran Owned company, utilizing American products is very important to us. Our raw melamine is made in the USA. Onsite production of furniture with our CNC machines creates a shorter chain supply and reduced lead times! We take pride in being an active part of our local economy and keeping money Stateside."
Our goal with the new CNC machines is to offer better quality products at a better value to our customers than current laminate lines can offer. As Transfer Enterprises grows, laminate furniture will have options for complete customization.
Do you sell furniture? Click here to learn more about our DEALER PACKAGES.
Laminate Office Furniture Norfolk County MA