Total Office Furniture Solutions
Celebrating 30 Years of Business
As true solution providers, Transfer Enterprises has consistently supported small, medium, and large companies by providing quality, affordable products nation wide. Start-up companies trying to extend their budget dollars and large corporations looking for creative ways to save money on large projects have all found exactly what they need at Transfer Enterprises.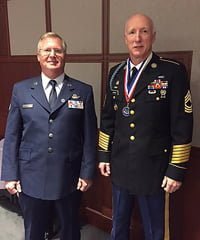 In 1991, owners Matt and Al, both U.S. Military Veterans, established Transfer Enterprises after realizing office furniture they were asked to remove from local insurance companies had resale value.
Starting with a small 2,000 sq. ft. space on Hilliard Street in Manchester, CT, the company evolved into a 38,000 sq. ft. space within the lower portion of the Manchester Parkade and now, today, operates within a 100,000 sq. ft. Manchester facility which includes a 45,000 sq. ft. showroom and 55,000 sq. ft. distribution center.
Today
Transfer Enterprises is thriving refurbishing, refinishing, and manufacturing furniture. While keeping the company in the family, AJ the CEO, has grown the business to more warehouses and in house production of laminate furniture. Transfer Enterprises offers multiple services and serves nationwide.
Headquarters Renovations 2022
Get to Know Us
Our Departments
---
Visit Our Showroom in Manchester, CT