Subtitle: Save Money and the Environment While Still Getting Top Quality
Introduction:
When it comes to furnishing your office space, there are many options to consider. One of the most cost effective and environmentally friendly choices is pre-owned office furniture. Transfer Enterprises offers a wide selection of top-quality pre-owned furniture that is perfect for small, medium, and large companies nationwide. In this blog post, we will discuss the benefits of choosing pre-owned office furniture and why it is an excellent choice for your business.
1. Cost Savings:
One of the most compelling reasons to choose pre-owned office furniture is the significant cost savings. Buying brand new furniture can be expensive, especially for businesses on a tight budget. Pre-owned furniture, on the other hand, is often available at a fraction of the cost. You can get high-quality, durable furniture at a much lower price, allowing you to allocate your budget to other important areas of your business.
Contrary to common misconceptions, pre-owned office furniture does not mean sacrificing quality. At Transfer Enterprises, we carefully select our pre-owned furniture to ensure that it meets the highest standards. Our furniture is durable, functional, and designed to withstand the demands of a busy office environment. You can trust that our pre-owned furniture will serve your business well for years to come.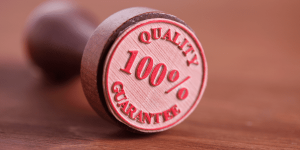 3. Environmental Sustainability:
Choosing pre-owned office furniture is an environmentally responsible choice. By opting for pre-owned furniture, you are reducing the demand for newly manufactured items, which helps to conserve natural resources, reduce waste, and minimize carbon emissions. Additionally, when you purchase pre-owned furniture from Transfer Enterprises, you are supporting the circular economy, where items are reused and given a second life instead of being discarded. This not only benefits the environment but also promotes a more sustainable and eco-friendly business model.
Another benefit of choosing pre-owned office furniture is the wide variety and selection available. At Transfer Enterprises, we offer a diverse range of options to suit your specific needs and preferences. Whether you are looking for desks, chairs, filing cabinets, or conference tables, we have a wide selection of styles, sizes, and finishes to choose from. You can easily find furniture that matches your office aesthetic and creates a cohesive and professional look.
5. Quick and Convenient:
When you choose pre-owned office furniture from Transfer Enterprises, you can enjoy a quick and convenient shopping experience. Our knowledgeable staff can assist you in finding the right furniture for your office space, making the process hassle-free. We also offer delivery and installation services, ensuring that your furniture is set up and ready to use in no time. With pre-owned furniture, you can save time and effort without compromising on quality.
Choosing pre-owned office furniture from Transfer Enterprises is a smart decision for your business. Not only will you save money, but you will also contribute to a more sustainable future. With our top quality, durable furniture and a wide selection to choose from, you can furnish your office with style and confidence. Our commitment to customer satisfaction ensures that you will receive a seamless shopping experience from start to finish. So why wait? Take the first step towards creating a productive and sustainable office environment by choosing Transfer Enterprises for all your office furniture needs. Contact us today and let us help you transform your workspace into a place of inspiration and success.
Why Choose Pre-owned Office Furniture