In this blog post, we will explore the shared benefits of choosing Transfer Enterprises for your office furniture needs.
One of the key benefits of Transfer Enterprises manufacturing laminate office furniture is their commitment to quality.
Their experienced team understands the importance of creating durable and long-lasting furniture that can withstand the daily wear and tear of a busy office environment. By using high-quality materials and excellent craftsmanship, Transfer Enterprises ensures that their furniture is built to last.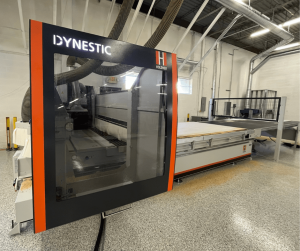 Another shared benefit of choosing Transfer Enterprises for laminate office furniture is their attention to detail.
From the design process to the manufacturing stage, their team pays close attention to every aspect of the furniture. This ensures that each piece is not only functional but also aesthetically pleasing. With a variety of styles and finishes to choose from, you can find the perfect furniture that matches your office's decor.
Affordability is yet another advantage of opting for Transfer Enterprises laminate office furniture.
They understand that budget constraints are a reality for many businesses, especially small and medium-sized ones. That's why they offer competitive pricing without compromising on quality. By manufacturing their furniture in-house, they are able to control costs and pass on the savings to their customers.
In addition to quality and affordability, Transfer Enterprises also offers nationwide availability.
Their furniture solutions are not limited by geographical boundaries, making it easy for companies from all over the country to access their products and services. Whether you are located on the East Coast, West Coast, or anywhere in between, Transfer Enterprises can deliver and install your furniture quickly and efficiently.
By choosing Transfer Enterprises for your laminate office furniture needs, you can also benefit from their exceptional customer service. Their team is dedicated to providing personalized assistance and guidance throughout the entire process, from initial consultation to after-sales support. They understand the importance of creating a positive customer experience and strive to exceed your expectations.
Furthermore, Transfer Enterprises is committed to sustainability and environmental responsibility. They take steps to minimize their carbon footprint by using eco-friendly manufacturing processes and materials. By choosing their furniture, you can contribute to a greener office environment and demonstrate your company's commitment to sustainability.
In conclusion, Transfer Enterprises offers a range of shared benefits for small, medium, and large companies in need of quality, affordable furniture solutions nationwide. From their commitment to quality and attention to detail to their competitive pricing and exceptional customer service, they are a trusted choice for all your laminate office furniture needs. Contact Transfer Enterprises today to find out how they can help furnish your office space with style and functionality.
The Shared Benefits of Transfer Enterprises Manufacturing Laminate Office Furniture