As a business owner in the furniture industry, it's crucial to stay up-to-date with the latest trends and designs to cater to your customers' needs. When it comes to college furniture, practicality, durability, and style are key factors that colleges consider in their purchases.
With our state contracts in place, colleges can easily purchase from us, ensuring a convenient and seamless process. But what sets us apart is our commitment to providing modern and stylish furniture solutions that will enhance any college dorm room.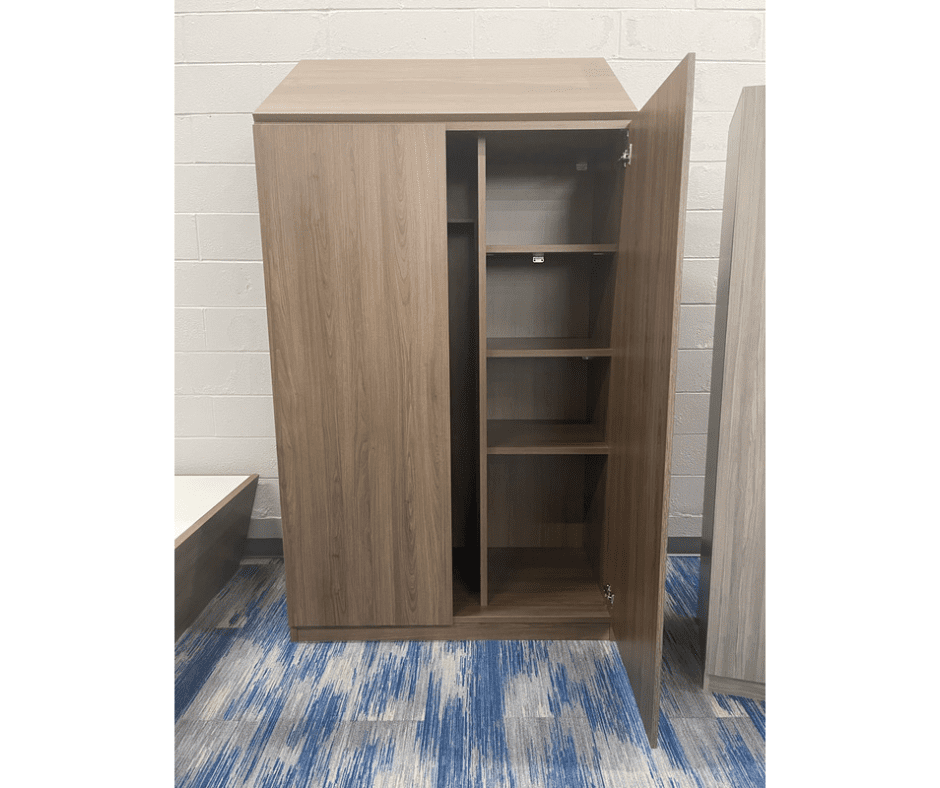 Here are some of the latest trends in college laminate furniture that we offer:
1. Space-saving designs: College dorm rooms are notorious for their limited space, so furniture that maximizes functionality while minimizing footprint is essential. Our range of space-saving options includes lofted beds with built-in desks and storage, and modular shelving unit solutions.
2. Customization options: We understand that every college has its unique branding and aesthetic requirements. That's why we offer customizable laminate finishes and colors to match each college's individual style. Whether they prefer a sleek and minimalist look or a vibrant and energetic atmosphere, we have options to suit every preference.
3. Ergonomic solutions: Comfort is essential for students who spend long hours studying or relaxing in their dorm rooms. Our ergonomic furniture options, including adjustable desks and chairs, provide optimal support for students' posture and overall well-being.
4. Sustainable materials: With an increasing awareness of the environmental impact of furniture production, colleges are seeking sustainable options. Our laminate furniture is made from eco-friendly materials that are not only durable but also environmentally responsible. By choosing our furniture, colleges can demonstrate their commitment to sustainability while providing students with high-quality and long-lasting dorm room furnishings.
5. Technology integration: In today's digital age, it's important for college dorm rooms to be equipped with technology-friendly furniture. Our laminate furniture has the option to have built-in charging ports, cable management solutions, and wire management systems to accommodate students' technological needs.
By offering these modern and stylish laminate furniture solutions, colleges can create a comfortable and functional living space for their students while also reflecting their commitment to providing a contemporary and forward-thinking environment.
At Transfer Enterprises, we pride ourselves on our attention to detail and commitment to customer satisfaction. Our team of experts will work closely with college administrators to understand their specific requirements and provide tailored furniture solutions that meet their needs.
Don't miss out on the latest trends in college laminate furniture. Contact Transfer Enterprises today and let us help you create the perfect dorm room environment for your students.
Modern and Stylish: The Latest Trends in College Laminate Furniture